Discipline and Pastoral Care Department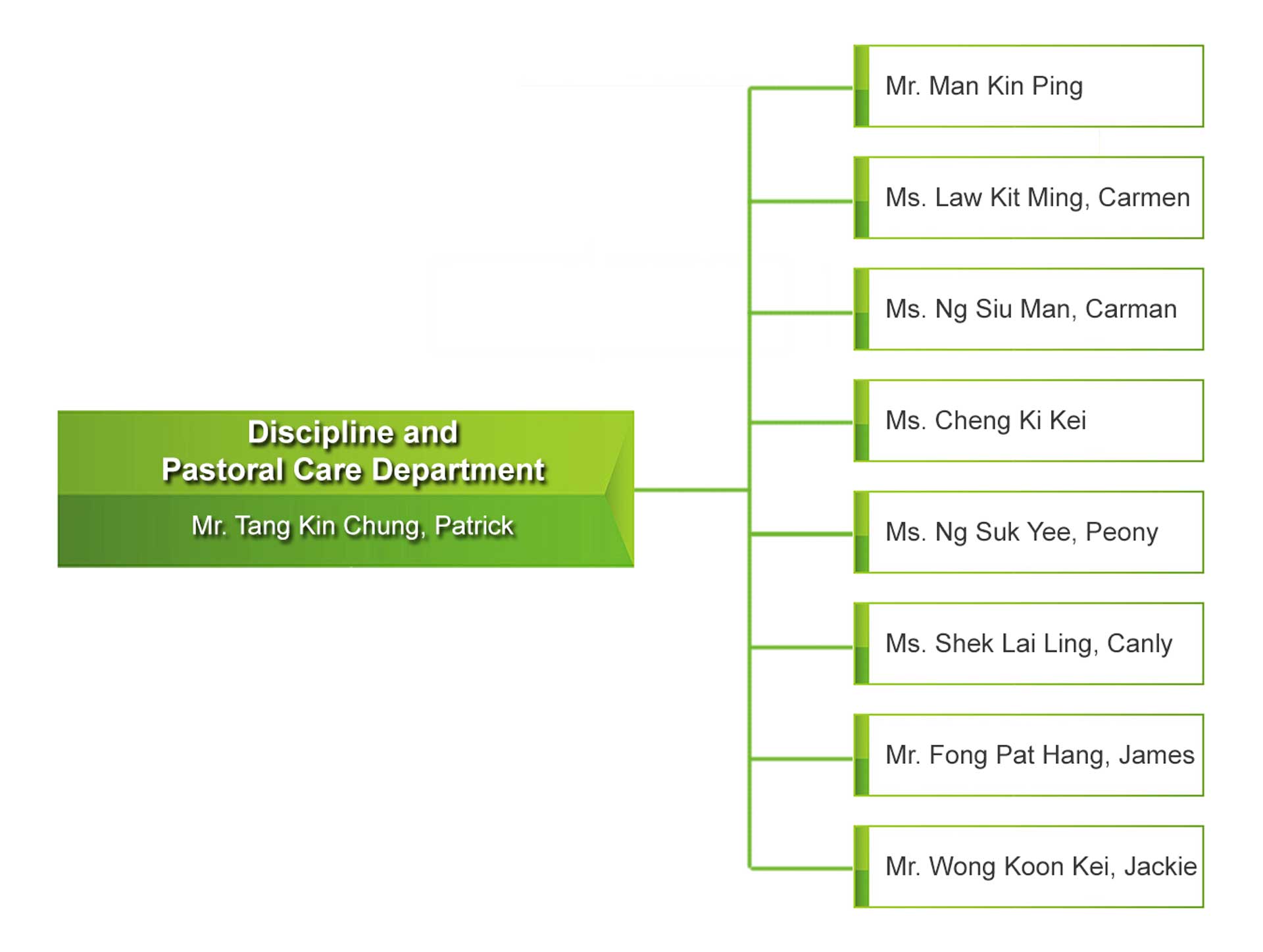 2. Messages from Discipline Masters and teachers:


"It is essential that we support LTFC students to develop their emotional and behavioral intelligence. It is this that will give them the strength to make the most of their varied talents and ambitions. "
Mr. Tang Kin Chung, Patrick

"Dare to dreams, find the right way, stick to your plan, and work hard on it. Discipline is the ways you make your dreams come true."
Mr. Man Kin Ping

"Learn from errors, grow from failures. With self-discipline most anything is possible."
Mr. Wong Ka Lok, Ben

"Discipline is choosing between what you want now and what you want most." — Abraham Lincoln (1809-1865). A remarkable quotation to reveal the meaning of passionate patience and your character.
Mr. Shum Kwok Leung
3. Objectives

1. Grooming independent, self-motivated and self-disciplined students with high Emotional Quotient.
2. To nurture students to be self-disciplined and responsible.
3. To maintain good teaching and learning environment.
| | |
| --- | --- |
| | |
| To maintain good discipline in school | To nurture students to be self-disciplined |
| | |
| To maintain good learning environment | Leadership training |
4. Activities

| | |
| --- | --- |
| | |
| Prefect | Prefect Training Camp |
| | |
| Career Development | Leadership Training Activities |

1.1. Prefect Inauguration
| | |
| --- | --- |
| | |
| Senior Head Prefect | Head Prefect |
| | |
| Vice Head Prefect | |
1.2. Prefect service
| | |
| --- | --- |
| | |
| Prefect Information Day Duty | Prefect Swimming Gala Duty |

| | |
| --- | --- |
| | |
| Prefect Training Camp 2018 | 團隊建構(互相認識) |
| | |
| 團隊建構(互相溝通) | 提升自信(室內攀石) |
| | |
| 團隊建構(溝通訓練) | 團隊建構(竹筏制作) |

3.1. ICAC activity
3.2. Police activity
| | |
| --- | --- |
| | |
| 警察招募講座 | 同學研究服裝備 |
| | |
| 同學研究服裝備 | 舊生廖韋婷介紹 |
| | |
| 廖韋婷講解 | |
4. Leadership training activities

4.1. Discipline Training camp 紀 律 訓 練 營
| | |
| --- | --- |
| | |
| 更新先鋒計劃 | 了解在囚人士生活 |
| | |
| 了解懲教工作 | 了解懲教工作 |
| | |
| 了解懲教工作 | 了解懲教工作 |
| | |
| 在囚人士工作體驗 | 在囚人士工作體驗 |