Guidance and Counseling Department (2021-2022)
1. Structure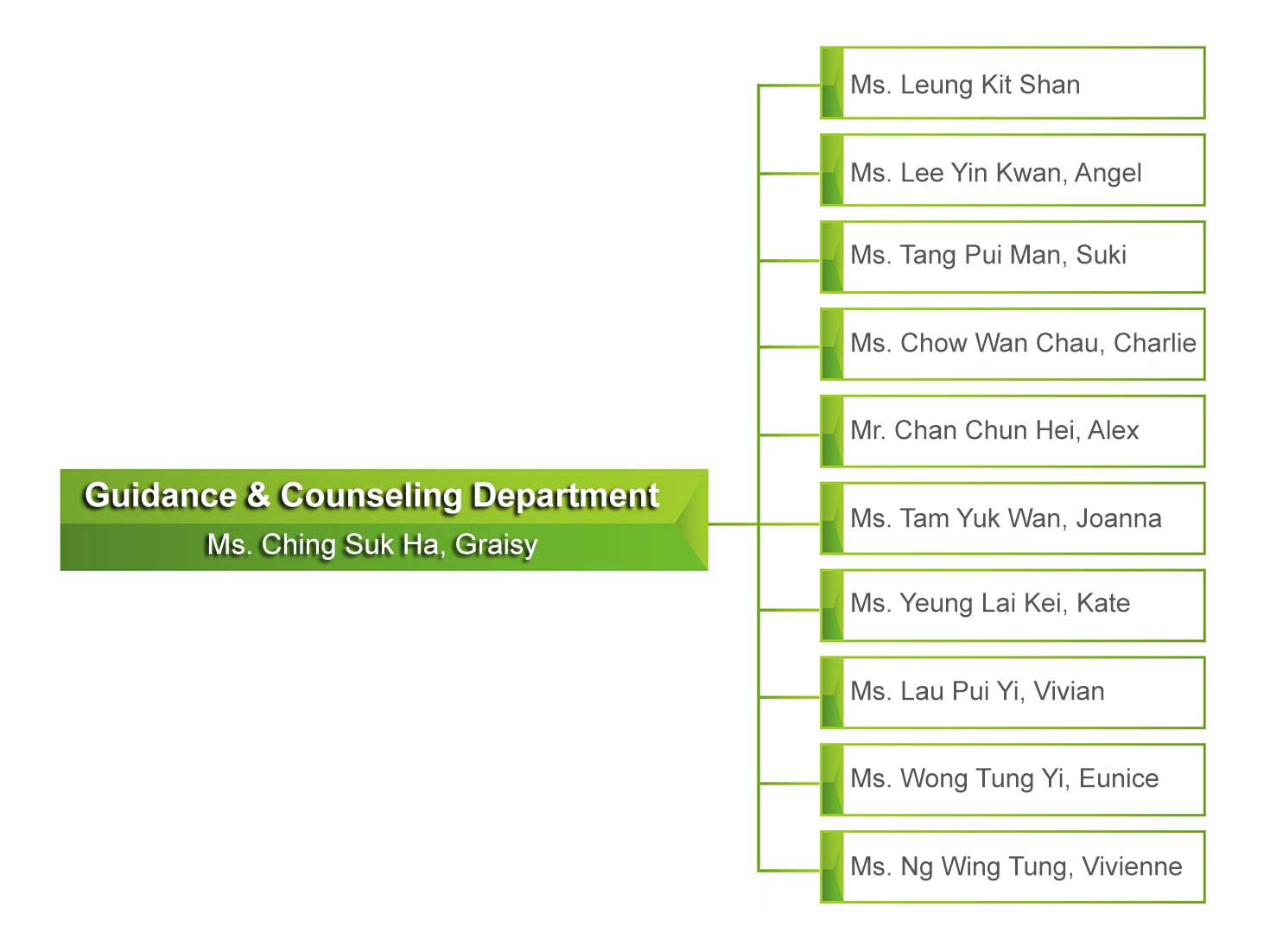 2. School social worker


Service Hours of School Social Worker
School Social Worker :

Ms. Yeung Lai Kei, Kate

Affiliated organization :

Jockey Club Shatin Integrated Service Centre for Children and Youth, Hong Kong PHAB Association

Office Hours :

Monday, Tuesday, Wednesday, Friday

9:00 a.m. to 5:00 p.m.

Telephone of Social Worker :

2786 1994

Telephone of affiliated organization :

2637 2266 (Wednesday and Saturday)
Service Hours of School Social Worker
School Social Worker :

Miss Joanne Tam

Affiliated organization :

Jockey Club Shatin Integrated Service Centre for Children and Youth, Hong Kong PHAB Association

Office Hours :

Monday, Tuesday, Thursday and Friday

9:00 a.m. to 5:00 p.m.

Telephone of Social Worker :

2786 1990

Telephone of affiliated organization :

2637 2266 (Wednesday and Saturday)
3. Message from Guidance Mistress


'At LTFC, we are devoted to creating a caring and respectful atmosphere for students to develop their personal potential, build up harmonious interpersonal relationships, care for the society, and achieve whole-person growth.
4. Objectives of Guidance and Counseling Unit


✓ To encourage students to develop their potential to the fullest, establish harmonious interpersonal relationships, to show concern for the community and to achieve whole-person development.
✓ To provide guidance support, group activities, and training programs to enhance school adaptation and cater for every student's need and show appreciate to others.
✓ To strengthen communication among the student, family, school and the community.
5. Activities


A. Guidance Prefect
Students are invited to join the Guidance Prefect. They will be formed as peer counselors among the schoolmates through interpersonal skills training courses, leadership training activities, activity planning workshops and help the School to promote a caring culture through the activities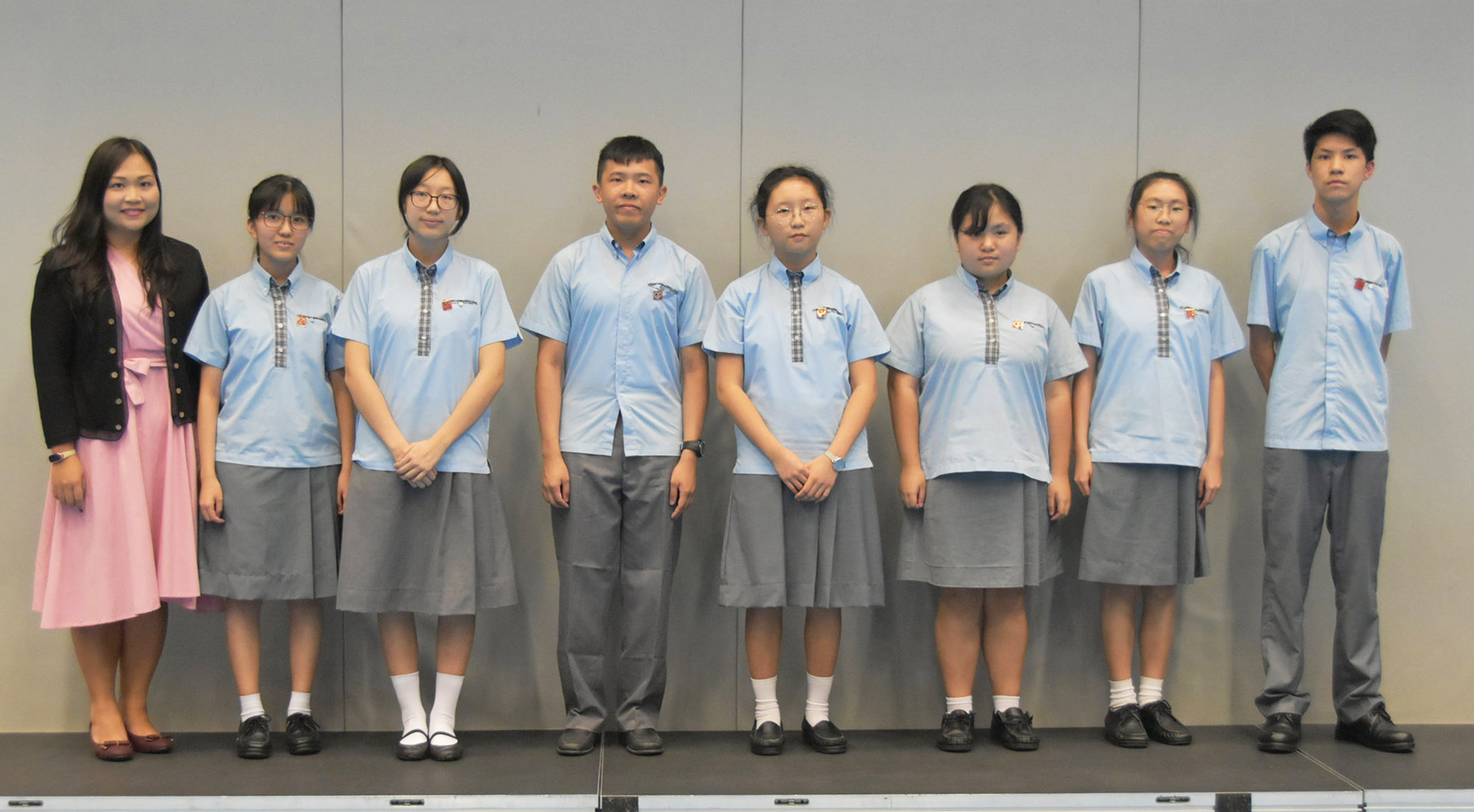 B. Respect and Caring Activities
The Guidance and Counseling Unit and Guidance Prefect collaborate with different organization to plan various activities to promote a caring culture. For example, students make small bouquets of flowers and present them to the teachers in the Teacher's week to express their respect for them.
C. Star of the Month Scheme
Our school has developed a positive culture to appreciate the strengths of the students. Under the 'Star of the Month' Scheme, the class teacher awards students for their outstanding performance in the relevant areas.
D. Workshop or seminar
To meet the needs of all students on their personal growth, we have arranged different types of activities in order to address different current issues.
E. Project 'Respect for Life – Let Me Shine' of [email protected]
In order to boost our students' mental health quality, our school has collaborated with The Shatin Integrated Centre for Youth Development of the Yang Memorial Methodist Social Service and has participated in the [email protected] School mini-program. We have obtained the Quality Education Fund to promote school-based activities-- Project 'Respect for Life – Let Me Shine'.