Congratulations to Marco Kwok Ho Ting, S.5 graduate (2006), for netting the Bronze Medal in Men's Team Pursuit in the Asian Cycling Championships 2013. As a member of the Hong Kong Cycling Team, Marco set off for New Delhi, India, to participate in the championships in early March.
Being the second Hong Kong cyclist who scored a gold medal in the Men's 15km Scratch event in the 2011 UCI Track Cycling World Championships, Marco suffered enormous stress after the event as he was expected to live up to high expectations in upcoming competitions. It was his fatih that guides him through the low tide of his life as a cyclist.
Marco is now a Health Education undergraduate studying at the HKiEd. This student-cyclist is ready to take on challenges in both his studies and his cycling journey. We wish him a fruitful year ahead.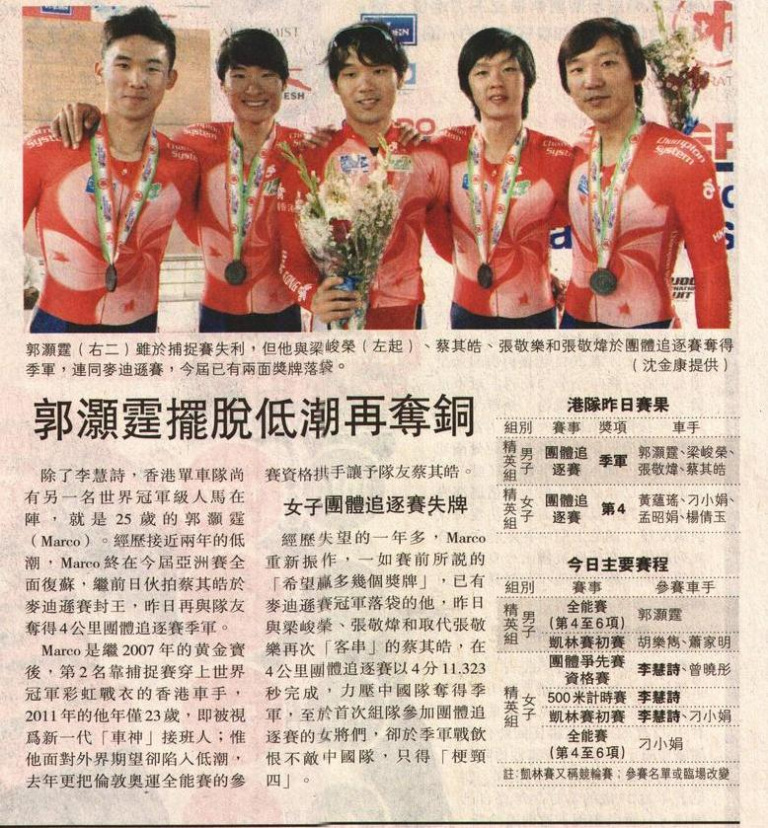 (Source: Ming Pao 10th March 2013)