Tang Tsz Hau (SS2E) received rowing training in South Korea
Tang Tsz Hau (SS2E) received scholarship and seized the opportunity to represent our city at a training camp for Olympic rowers from April 15-25 in South Korea. Tsz Hau, a top rower in Hong Kong, said he still needs to work very hard to tighten the gap and compete against other rowers when he becomes a senior.
"I found that the training was only for top junior athletes in Asia and Hong Kong was the only team sending junior athletes," says Tsz Hau.
Tsz Hau and another rower are likely to join the 2012 World Rowing Junior Rowing Championships in Nanchang and they will do their best to make a big splash in these competitions.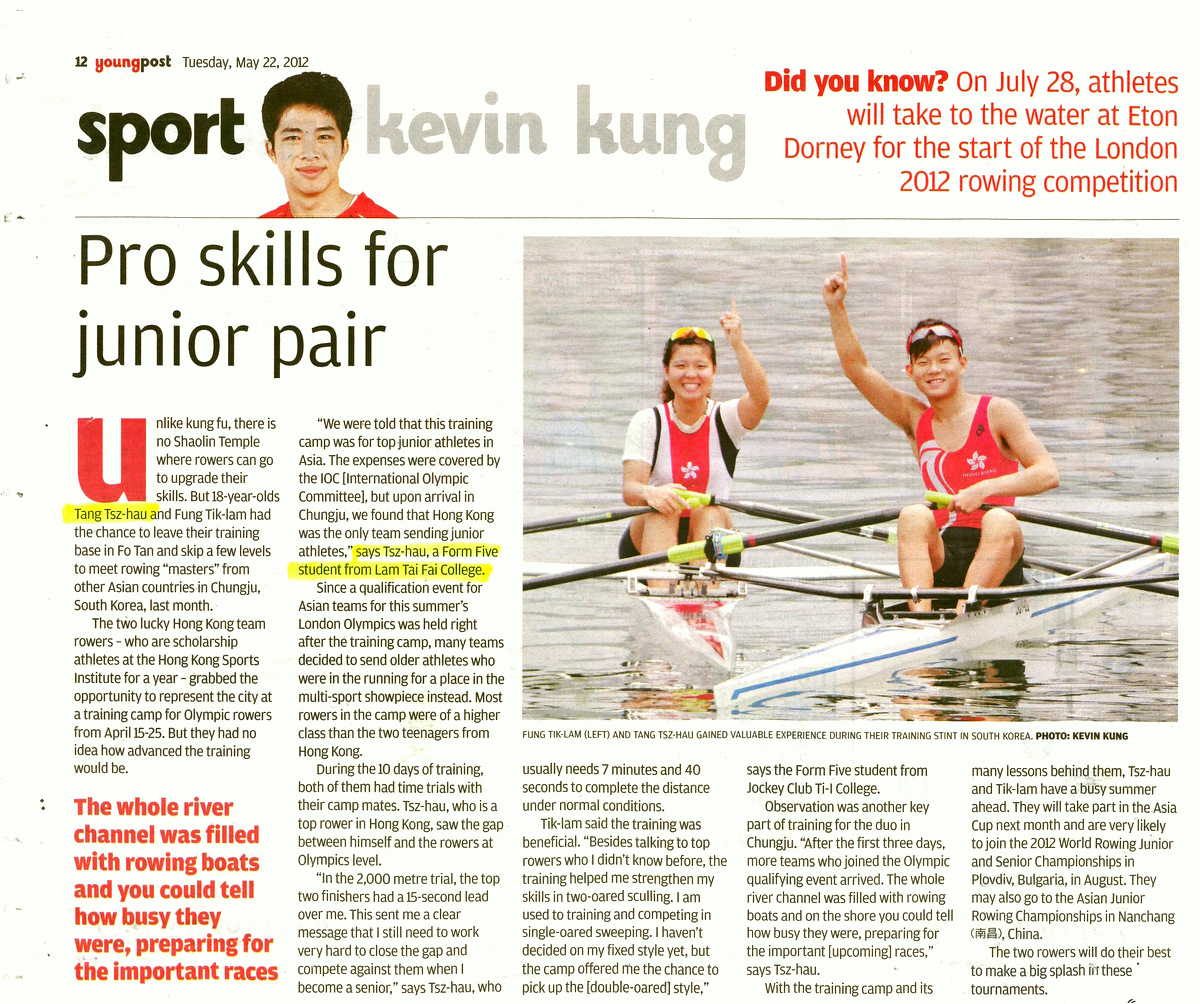 (Source: SCMP 22nd May 2012)