Oriental Daily's and The Sun's update on outstanding performance of LTFC Girls' Grade A Basketball Team
Congratulations to our Girls' Grade A Basketball Team which won the Championship of the Hong Kong Schools Sports Federation Shatin and Sai Kung Secondary Schools Area Committee Inter-school Basketball Competition 2012.
Under the guidance of Miss Cheng, our PE teacher, our team treasures each opportunity to participate and grow in every competition. "We will try our best to perform well in the coming invitation competition to express our thanks to Miss Cheng," Chan Wing Yan (SS3E) and Ho Pui Lam (SS3E), the two Team Captains said.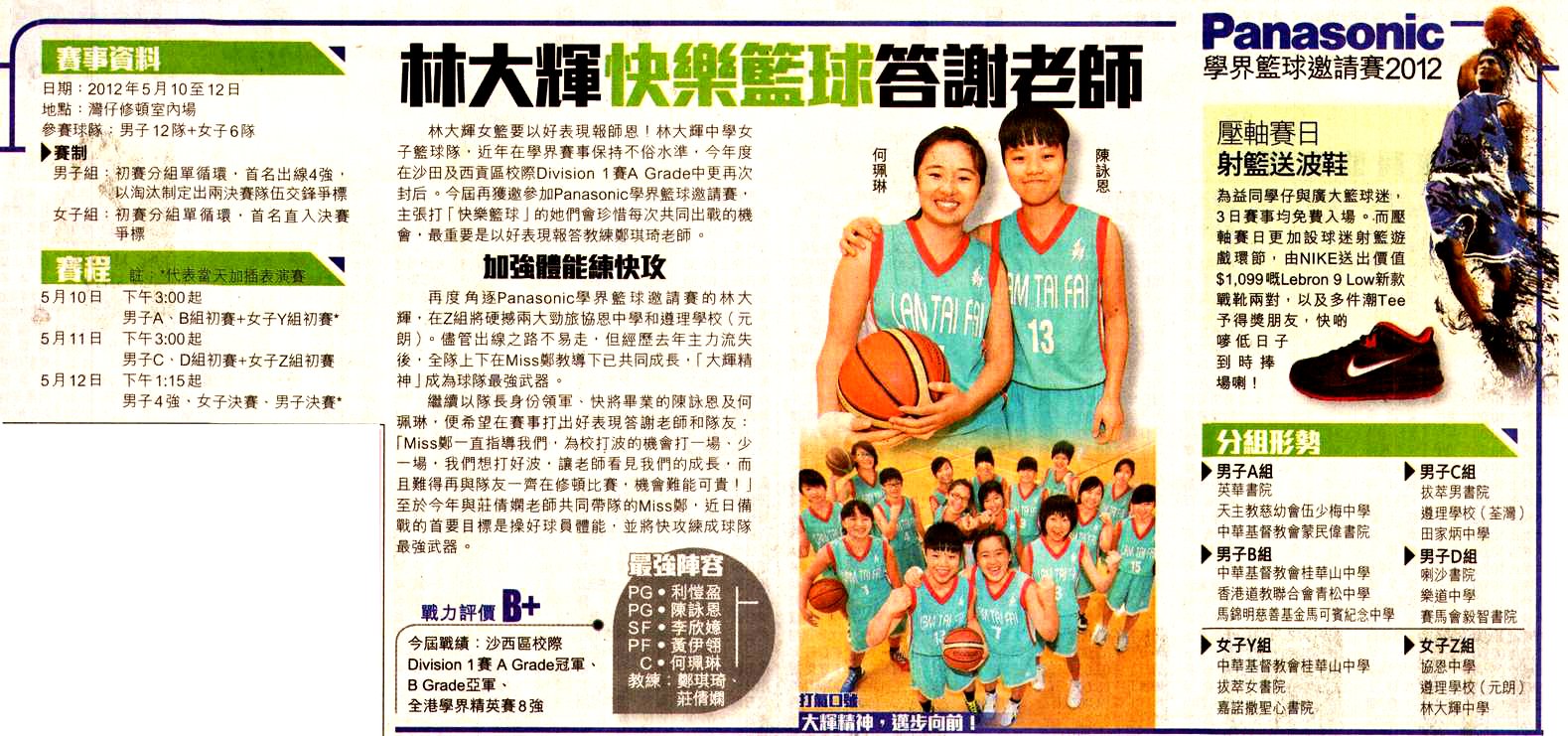 (Source: The Sun 3
rd
May 2012)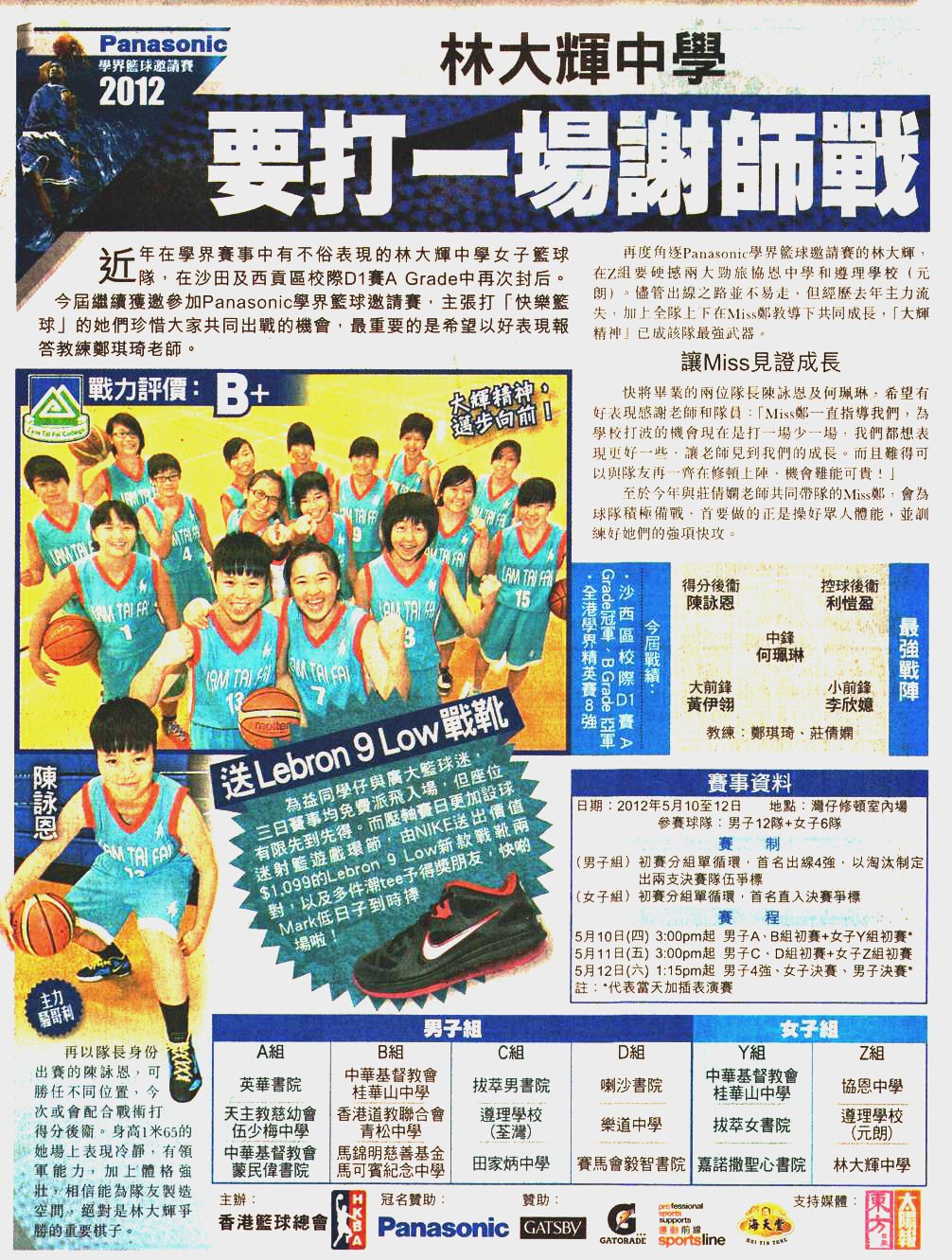 (Source: Oriental Daily 3
rd
May 2012)