LTFC proudly announces the emergence of another World Champion, Marco Kwok
Congratulations to our alumnus, Marco Kwok Ho-ting, S.5 graduate (2006), who became the second cyclist from Hong Kong to win a gold medal in the Men's 15km Scratch event in the 2011 UCI Track Cycling World Championships after a stunning victory in Apeldoorn, the Netherlands.
Following the triumph of Wong Kam-Po, Marco is now the second Hong Kong cyclist to gain his laurels at the above event. ·His potentials as a cyclist began in his junior secondary school days.· In view of the need for tailored educational support to cater for the demanding training and continuous need to travel because of international events, he left his previous school and entered Lam Tai Fai College in 2004. ·Since Marco needed to receive intensive training, he hardly spent more than half of the school year in Hong Kong for his lessons. ·Special arrangements for examinations and tutorials were therefore needed.· The tight schedule between cycling and school did not put off his passion for learning, as well as for enjoying his school life.· He made a lot of friends with fellow students of different levels.· During the time he was a Committee Member of Green House and obtained outstanding results in Inter-house competitions.
Marco mentioned it is hard for him to balance between sports and studies. ·After becoming a full-time athlete, he needs to adapt to a new lifestyle with intensive training in the Mainland.· ··"Marco was doing his training in Mainland China even during Lunar New Year when everyone was enjoying a warm family gathering.· Full support from his parents is an indispensable factor to his success in cycling," Mr Wu, our principal said.
"We wish Marco further success in his future career as he reaches new heights," Dr. Hon. Lam Tai Fai, BBS, JP, our School Supervisor said. Marco deserves a big round of applause from all of us! ·We take pride in what he has achieved. ·We sincerely hope that the budding athletes of Lam Tai Fai College will look up to him and continue to strive for excellence to gain more brilliant results in the days ahead.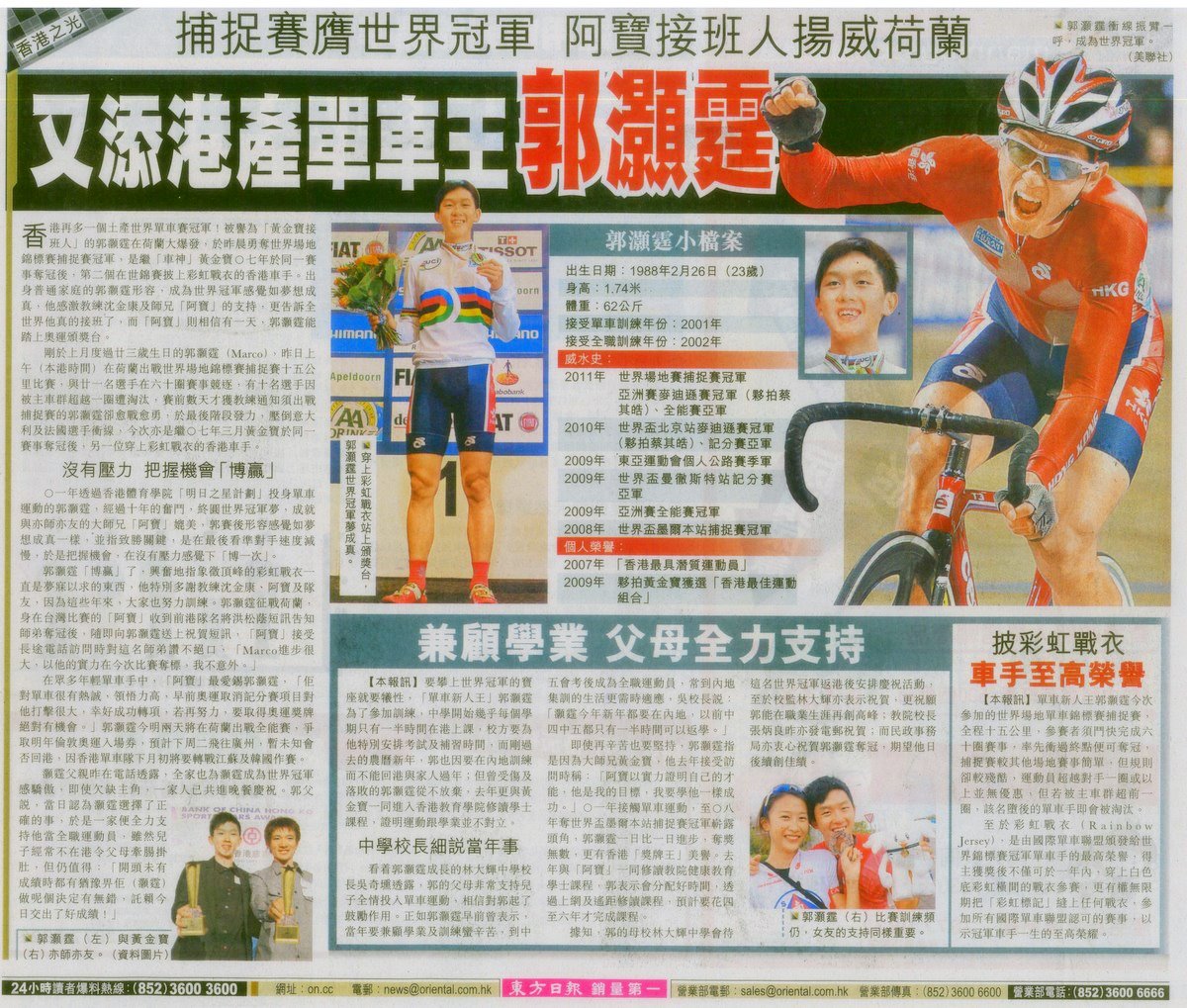 (Source: Oriental Daily 25th March, 2011)

(Source: SCMP 25th March, 2011)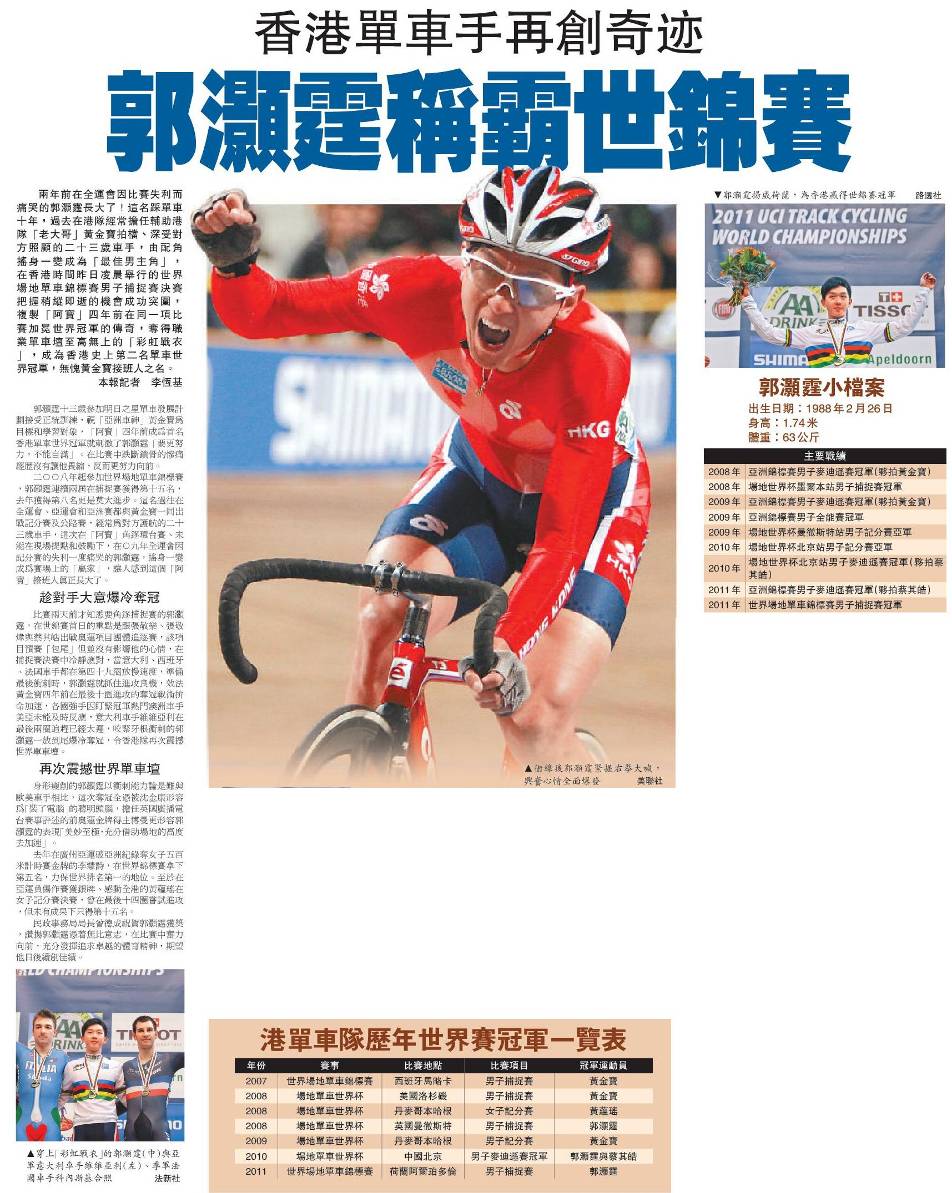 (Source: Tai Kung Pao 25thMarch, 2011)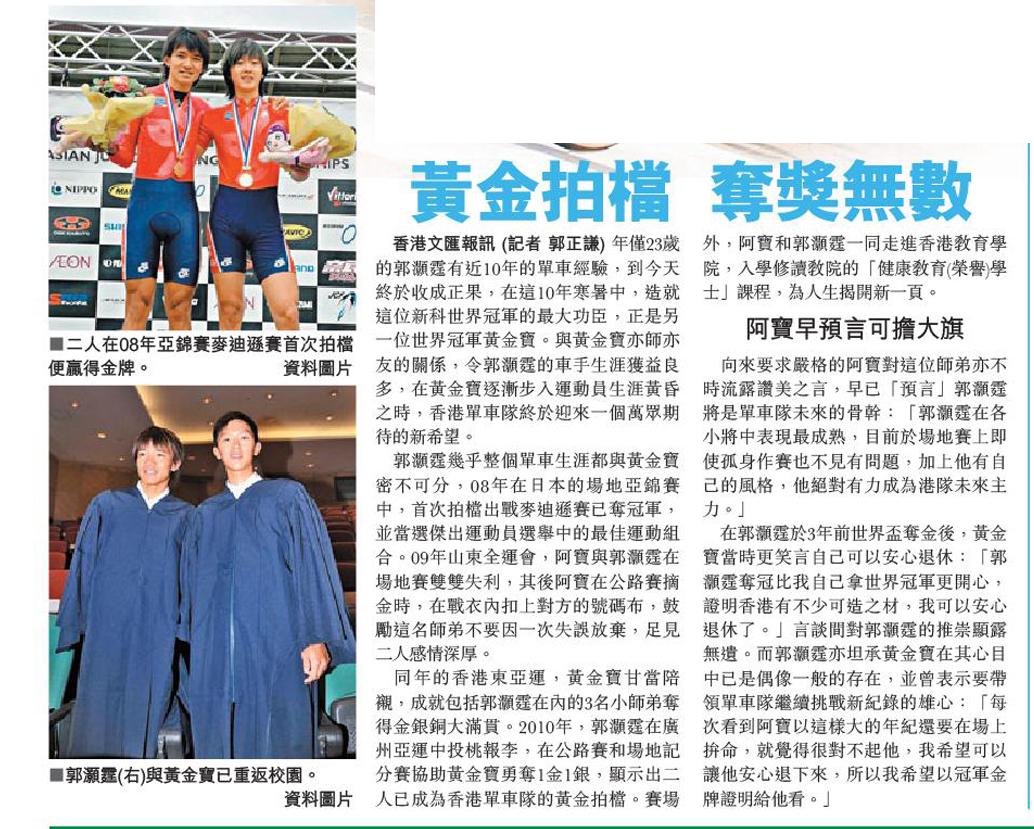 (Source: Wen Wei Pao 25th March, 2011)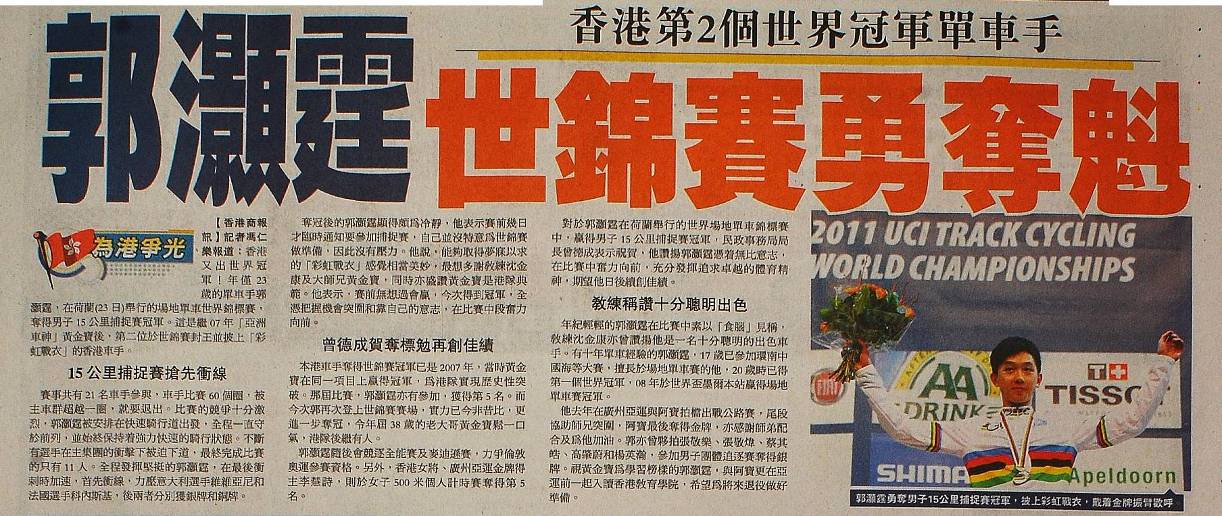 (Source: Hong Kong Commercial Daily 25th March, 2011)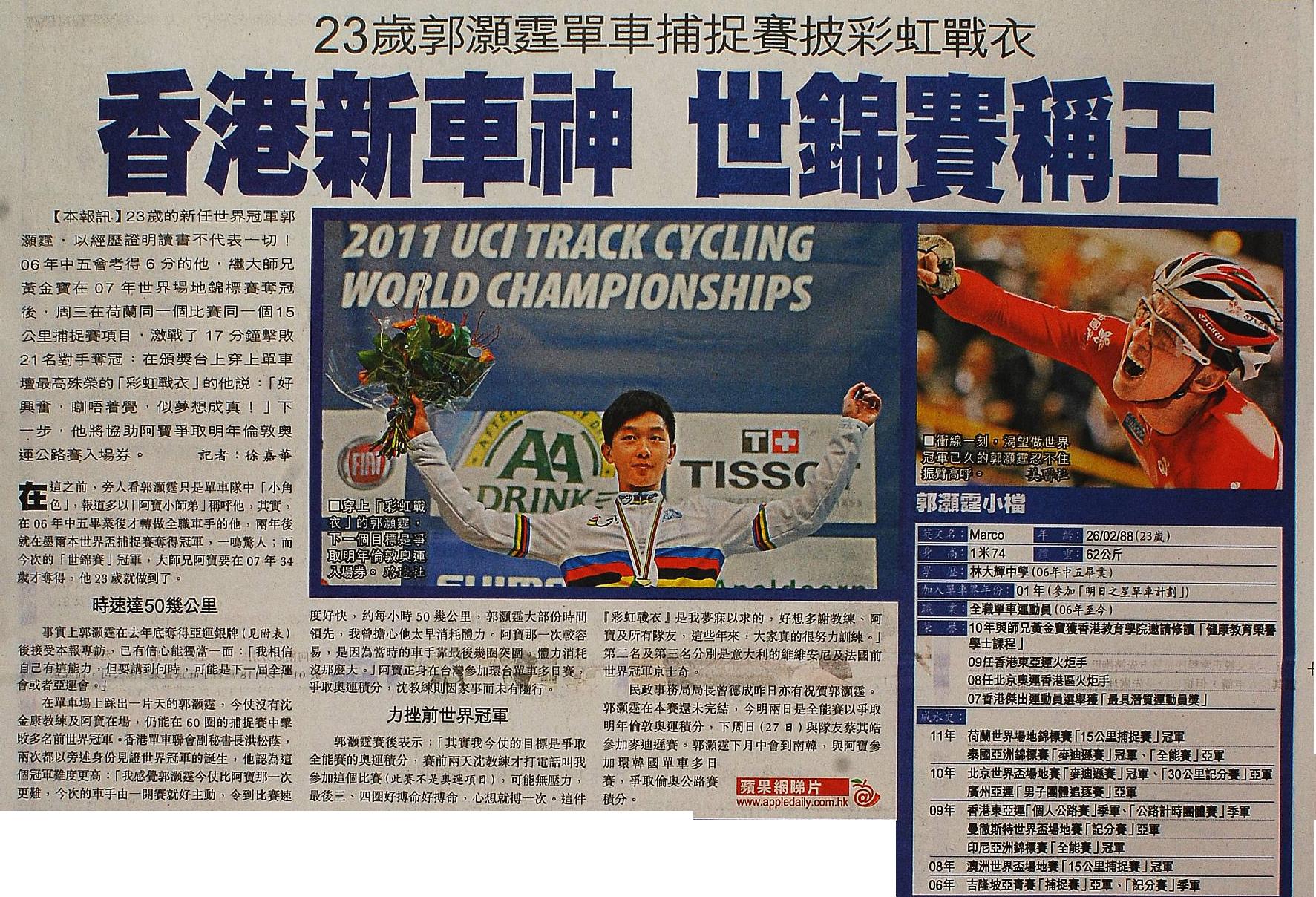 (Source: Apple Daily 25th March, 2011)

(Source: The Sun 25th March, 2011)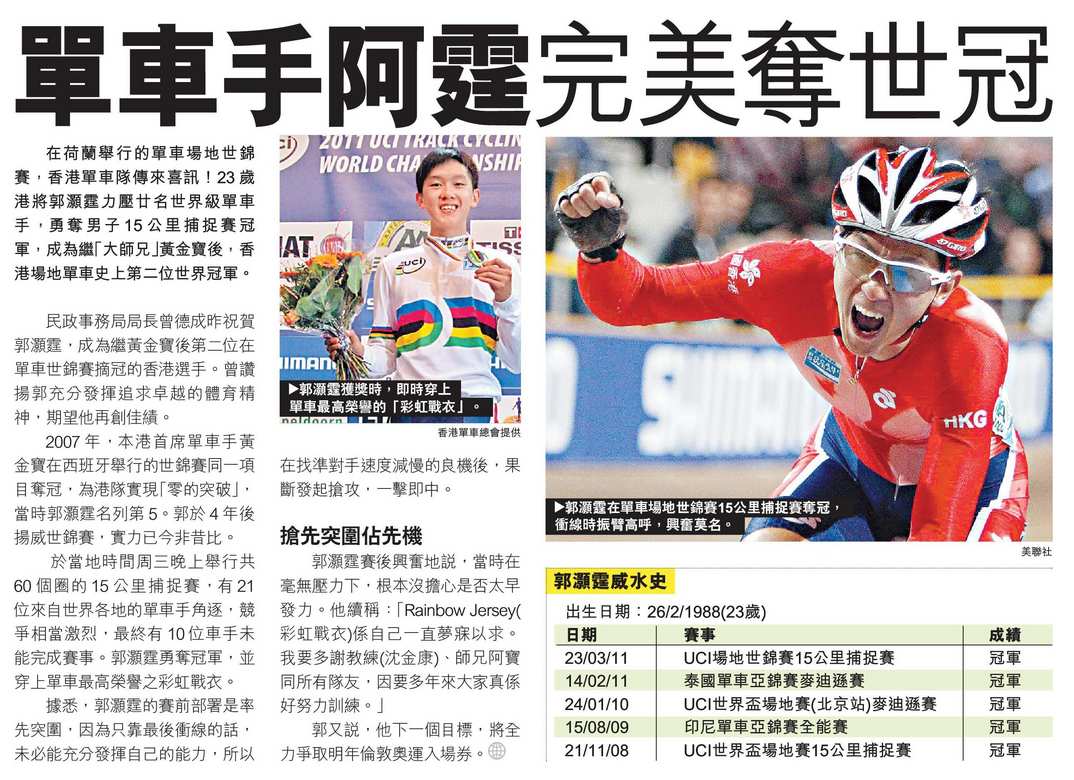 (Source: Metro Hong Kong 25th March, 2011)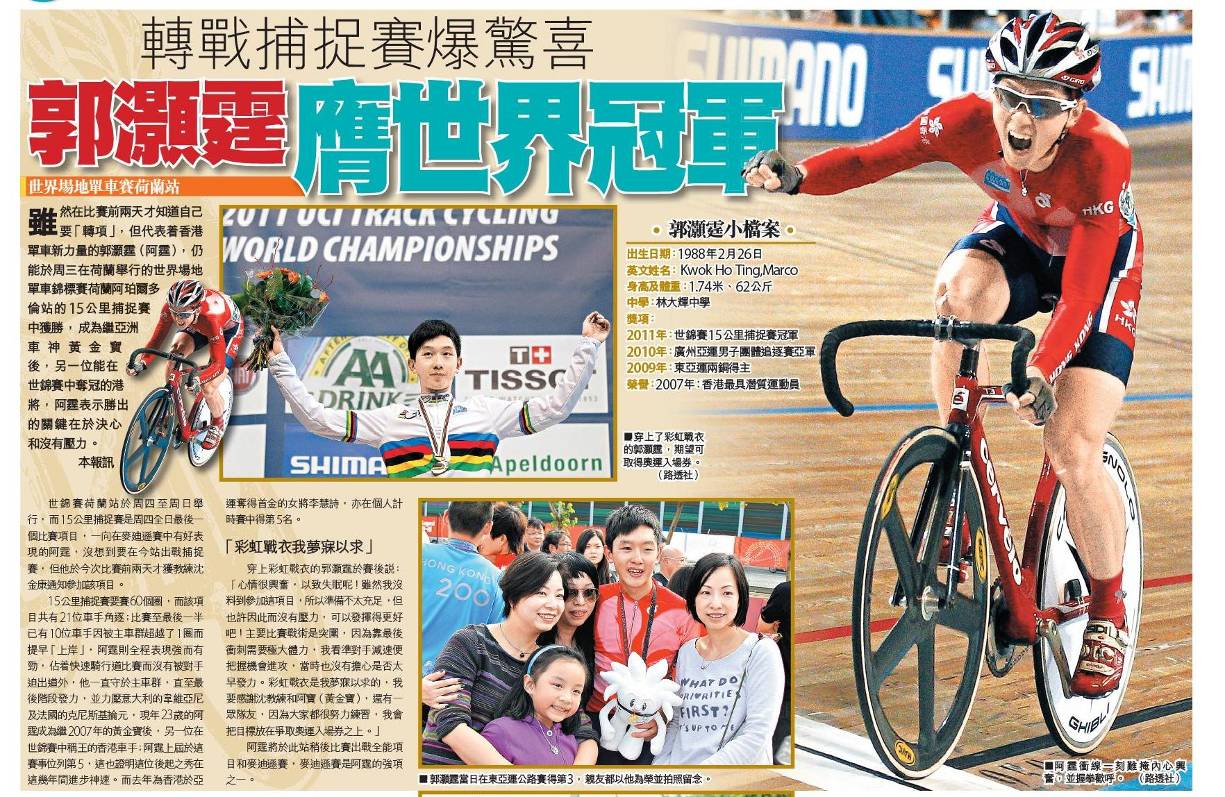 (Source: Sing Pao 25th March, 2011)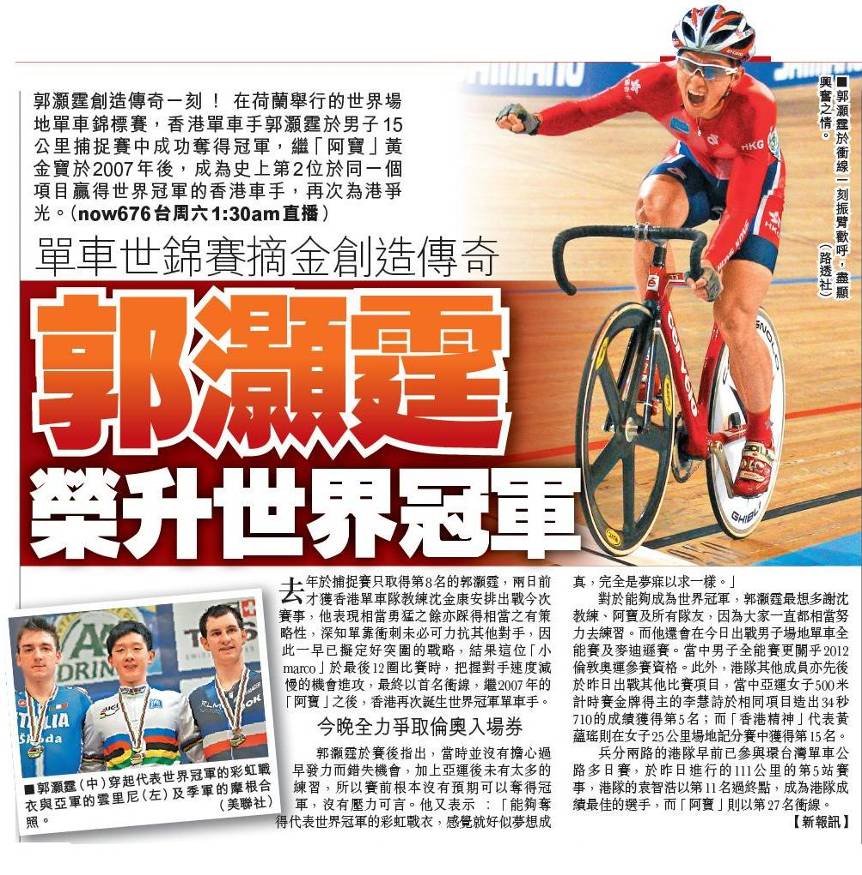 (Source: Hong Kong Daily News 25th March, 2011)