Twin Fencers of LTFC --- Nicolas Edward Choi & Natasha Erica Choi --- Embracing Challenges & Cherishing Dreams in their study in Lam Tai Fai College --- was featured by Oriental Press Daily on February 23, 2010.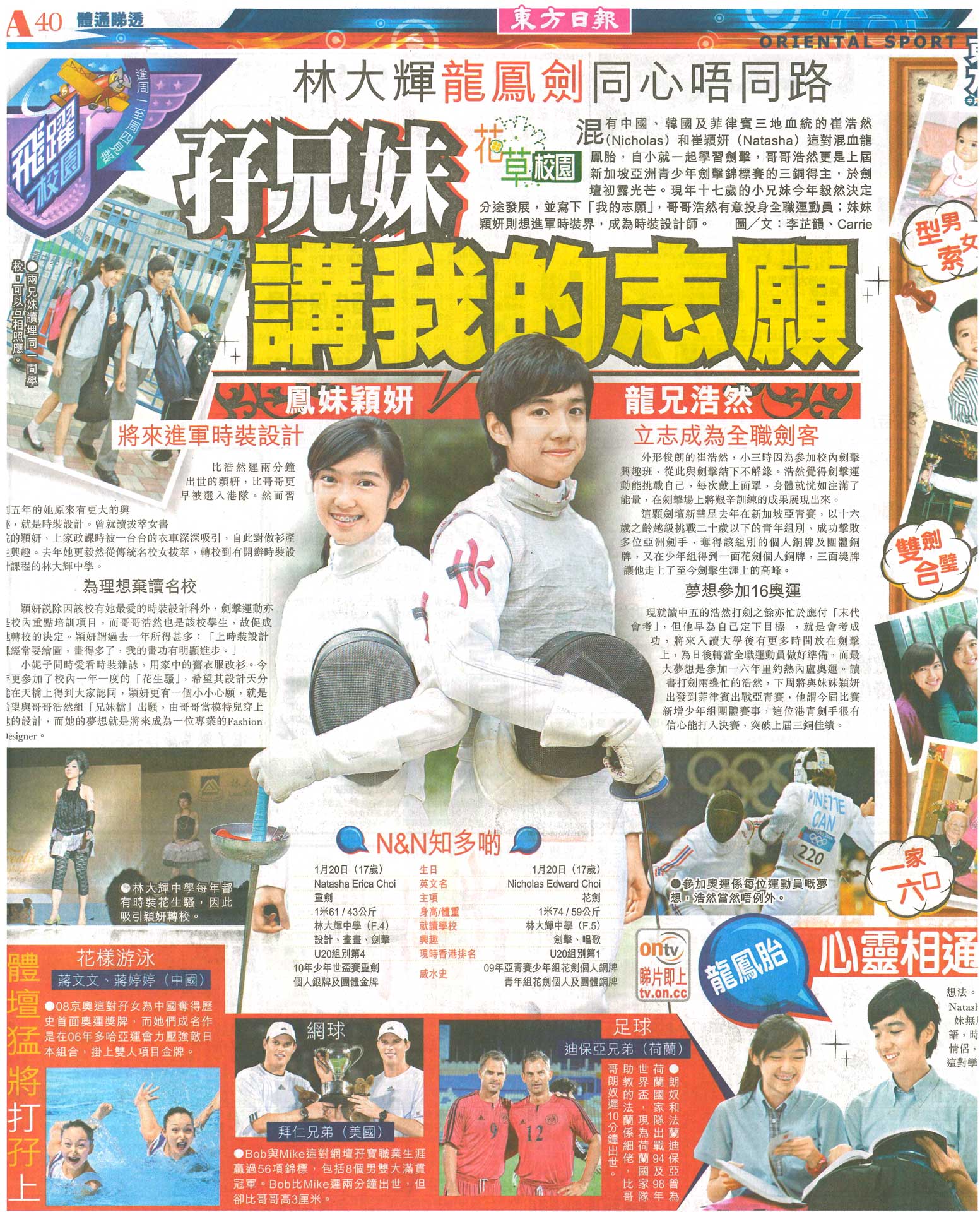 In Lam Tai Fai College, the Twins, Nicolas Edward Choi and Natasha Erica Choi do give a full play to their talents. As members of the junior squad of the Hong Kong Team, the twins were the recipients of numerous prizes in both Asian and International Fencing Competitions. Not to be outshone by their brilliant performance in Swordplay, they have demonstrated strong aspirations for their future pursuits. On the one hand, Nicolas has set his goal to be a Professional Fencer while Natasha cherishes the dream to be a Fashion Designer. To realize her dream, she was attracted by the unique curriculum and well-articulated programme of Creative Fashion Design in LTFC. To make her dream comes true, Natasha has given up her studies in a prestigious girls』 school for a Senior Secondary school place in LTFC.
LTFC has long been demonstrated as the Promising Arena for Dream Makers! Here we see our students excelling both in talent development and academic pursuit.