「體壇獎牌搖籃」林大輝中學孕育運動菁英 香港世運會屢創佳績 寫下香港體壇歷史新一頁
恭喜林大輝校友於世界運動會上屢創佳績,為港隊取得1金3銅,創下歷屆世運的最好成績,寫下香港體壇歷史新一頁!
今屆世運會,港隊取得1金4銅,其中有1金3銅是來自林大輝中學,得獎校友包括:金牌得主張家瑋、銅牌得主劉慕裳、楊子瑩及楊頌熹。
香港桌球選手張家瑋,在男子英式桌球決賽勇奪金牌。家瑋於2018畢業,是本校與體院夥伴學校計劃的學生,在校期間已嶄露頭角,曾獲歐洲U18世青賽亞軍、U18世界青少年錦標賽冠軍等獎項。
另外,三位校友於世運亦有出色表現,空手道女子個人形的劉慕裳、武術的楊子瑩及楊頌熹分別獲得三面銅牌。校監林大輝博士欣悉喜訊,指從事教育和體育工作的最大滿足感,便是幫助年輕人按自己的潛能和興趣發揮所長,實現理想,一展抱負。林校監更加樂見一眾傑出校友能夠為港爭光,貢獻社會。
LTFC alumni made history in local athletic development
Good news was brought to Hong Kong and our school as we waved goodbye to the World Games 2022 at Birmingham last weekend. Four former LTFC students have made history by bringing home one gold and three bronze medals from the international event.

In the Birmingham World Games, Hong Kong Team representatives performed remarkably well and received exceptional results. Four out of five winners were graduated from our College, including Cheung Ka Wai, Grace Lau Mo Sheung, Yeung Michelle and Yeung Chung Hei.
Snooker Cheung Ka Wai obtained the first gold medal for Hong Kong from World Games. This talented athlete earned his victory from a European championship (U18) and a world tournament (U18) with a first-runner up and champion respectively in 2015. To accommodate his intensive full-time training, he transferred to our school afterwards to receive ample support from our faculty and curriculum.

Our bronze medalists karateka Grace Lau Mo Sheung, Wushu players Yeung Michelle and Yeung Chung Hei benefited from our College's special arrangements and support in order to strike a balance between studies and Sports.

Our Supervisor Dr. Lam Tai Fai was glad and touched receiving the news. He recalled his aspiration of nurturing students' talents and unleashing their potential. He also extended his gratification and compliments on the triumph of our alumni. He looked forward to witnessing more glorious moments of achievement and wished our students would continue bringing glory to Hong Kong!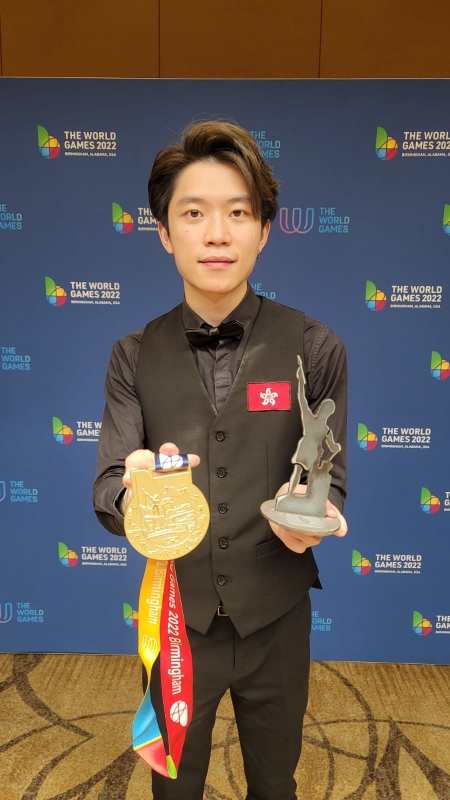 Mr. Cheung Ka Wai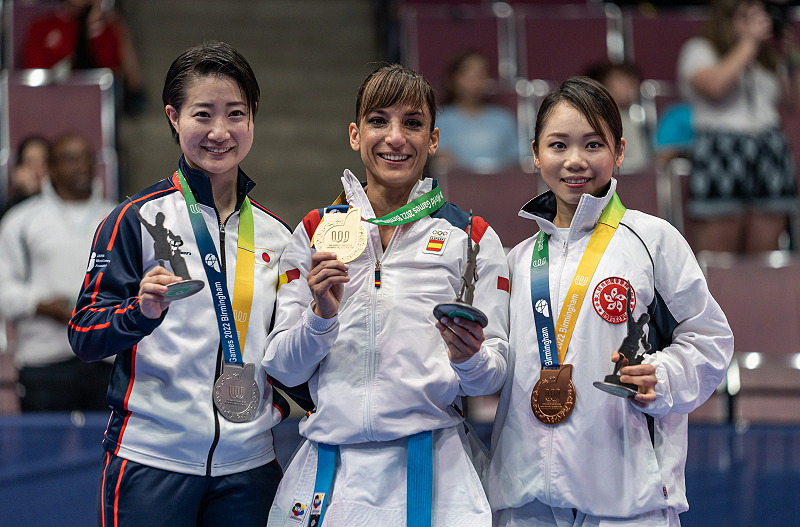 Ms. Lau Mo Sheung, Grace (Right)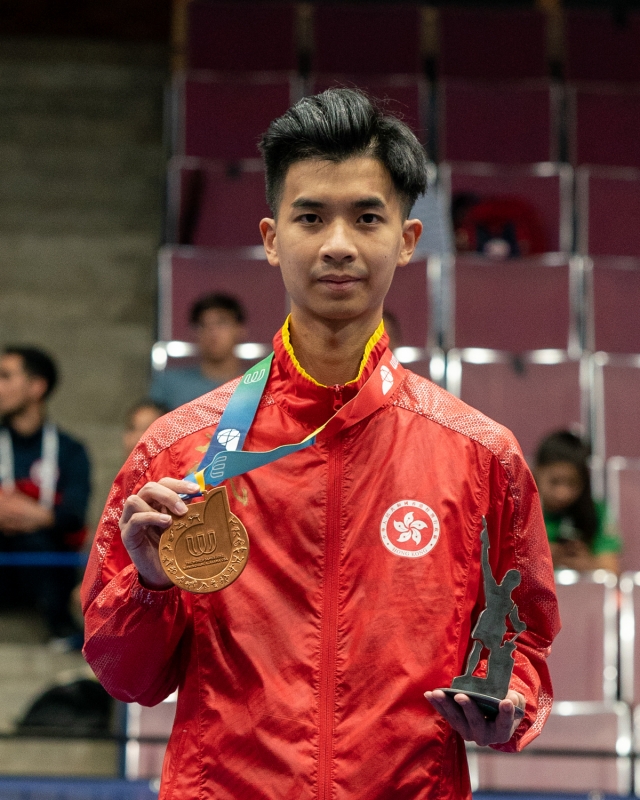 Mr. YEUNG Chung Hei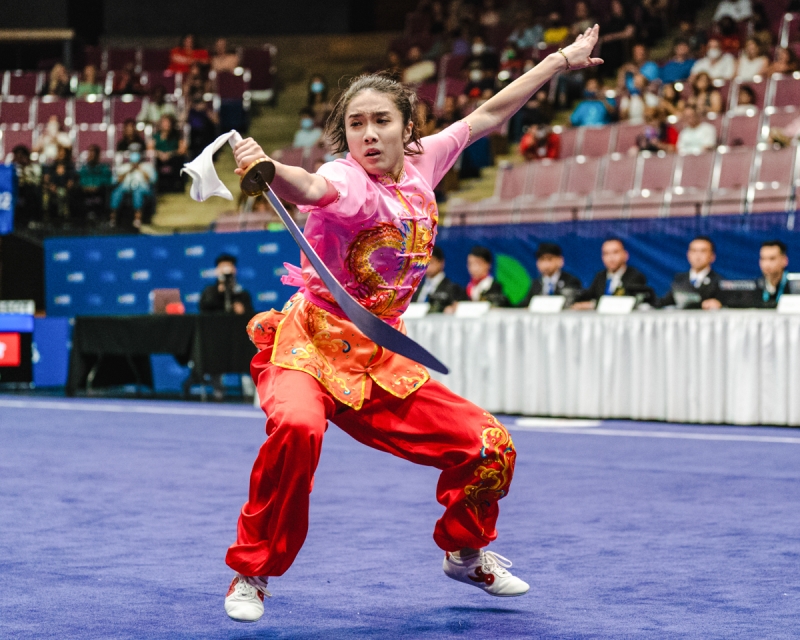 Ms. Yeung Michelle
Source:
Sportsroad – 體路 (https://www.sportsroad.hk/archives/381626)
巴士的報 (https://www.bastillepost.com/hongkong/article/11034507)
Topick (https://dynamic.hket.com/article/3JDb8TXGGgYZritXA?r=cpsdwa)