Early sacrifices lead to table tennis success for Mak siblings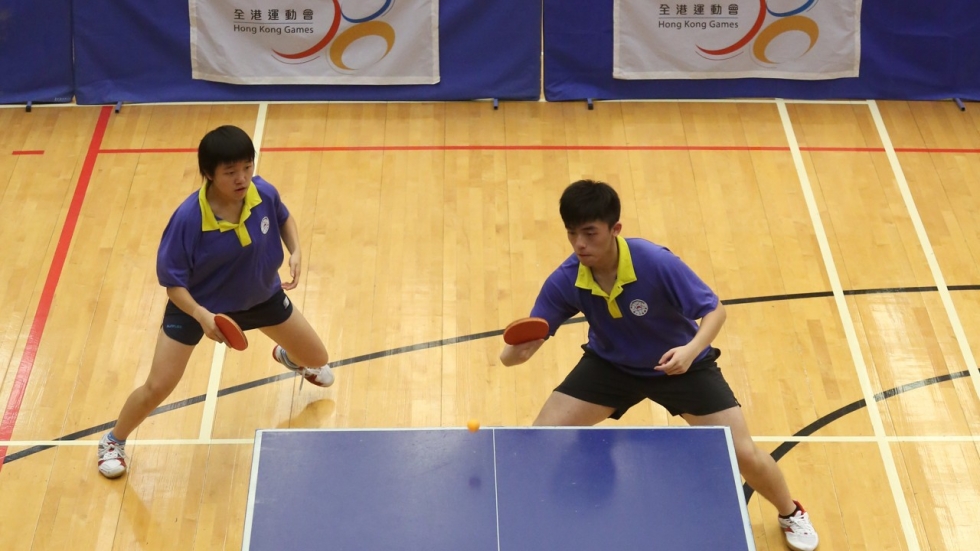 When siblings Mak Tze-him and Mak Tze-wing were young, they used to play ping pong on the rectangular dining table at their home in Wong Tai Sin. "That was our favourite pastime. We would line up plastic water bottles and remote controls in the middle of the table as the net. I cannot recall how many balls fell out of the window," said Tze-wing, who is now 20.
Table tennis has been part and parcel of the siblings' lives. Tze-him, 23, took up the sport when he was nine. Whenever he played, Tze-wing would watch on the side, eventually joining in when she was old enough to play.
Other than going to school, the brother and sister spent almost all of their waking moments playing ping pong. They practised after class, made friends over the ping pong table, and were competing all the time.
In 2006, Tze-wing and Tze-him entered their first public meet, the Wong Tai Sin District Age Group Competition, when they were eight and 11, respectively. In 2011 and 2013, they represented their district at the Hong Kong Games, a biennial multi-sports competition among the city's 18 districts.
Since 2013, Tze-wing has been a full-time paddler with the Hong Kong table tennis team. She made Hong Kong history when she won a silver medal in the girls' singles event at the 2016 World Junior Table Tennis Championships.
Tze-him went on to study an undergraduate degree in finance at City University of Hong Kong under the Student Athletes Admissions Scheme. He was a key member of the university's table tennis squad that scooped the men's team title at the University Championships from 2014 to 2017. He is now a table-tennis coach.
Training sessions in Shenzhen
It has taken a lot of discipline, dedication and sacrifice for Tze-wing and Tze-him to build their success in the game. When they were in their early teens, they trained with a coach who lived in Shenzhen and attended training sessions across the border every weekend, practising five to six hours a day.
"We often competed in a meet in Shenzhen on Friday evenings. We would grab a bite after school in the afternoon before taking the train to cross the border. The games in Shenzhen started at 8pm and often lasted until midnight," said Tze-him. The siblings would spend Friday and Saturday night in Shenzhen with their parents.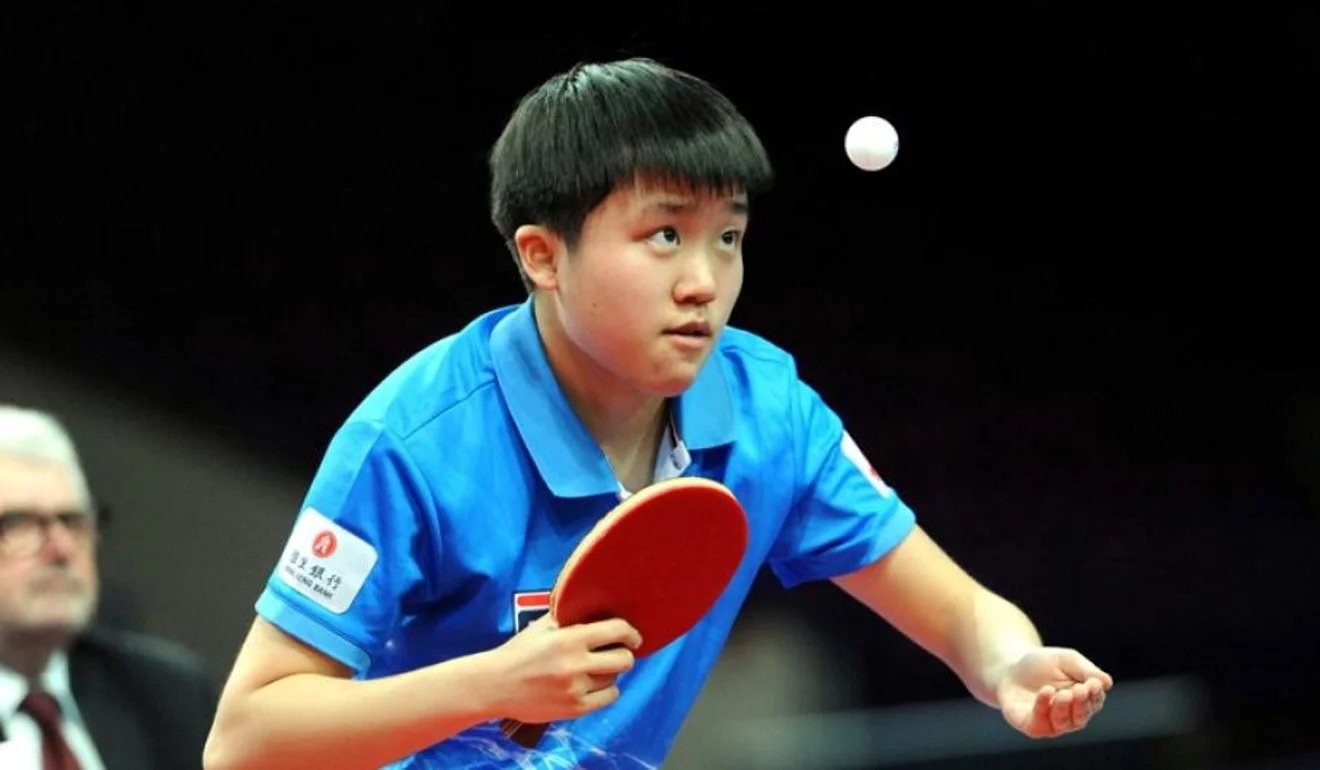 Tze-wing has been training round the clock since becoming a member of the Hong Kong table tennis team. In order to devote herself to full-time training, she put her studies on hold in 2013, before picking them up again two years later through a scheme that supports student athletes who want to pursue academic studies.
In addition to an intensive training schedule, Tze-wing can often be found doing fitness training on a rest day, or spending a whole day perfecting a technique.
"If you are truly passionate about a sport, you will enjoy practising it even when other people are tired or bored. You will be well-disciplined when you know in your heart that this is the right thing to do," she said.
Keep calm and carry on
Over the years, Tze-wing and Tze-him have honed their skills through competitions. They have also learnt to keep their calm in all situations, such as when they are just one point away from winning, or when anxiety creeps in before or during a match.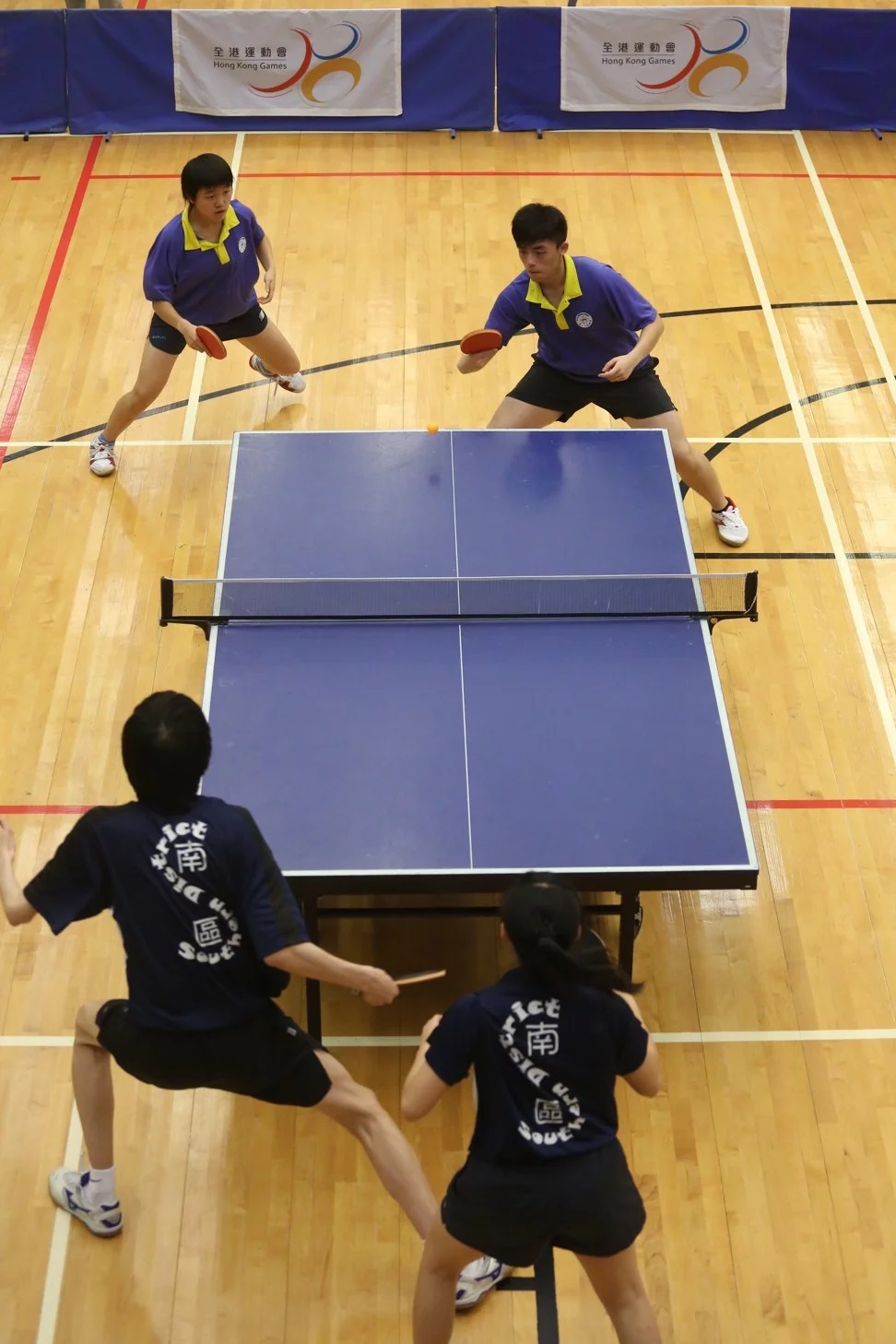 The ability to accept failures does not come naturally, let alone to embrace them and learn from them. When the siblings entered the Hong Kong Games for the first time in 2011, they lost quite early in the competition. But they became aware of the need to keep their head in order to observe their opponent's weaknesses and come up with a counter-strategy on the spot, a valuable attribute necessary for success on the court.
Putting family first
Having gained more experience and applying what they learnt from previous competitions, Tze-wing and Tze-him took home their first gold medal as a brother-and-sister team when they won the table tennis mixed-doubles at the 4th Hong Kong Games in 2013.
"We were very happy. It wasn't easy, but we were well-prepared. Our parents, grandmother and aunty all came and supported us," said Tze-wing.
Tze-him added: "No matter how well you play, you'd feel something's missing if you've never won a tournament. Winning is the result of various factors, including luck and skill."
Tze-wing said she and her brother played as if their minds were connected – able to anticipate each other's moves and complement each other in strategy.
"We were very open and direct with each other when we were training, pointing out each other's problems and finding ways to improve. It was important to fix every problem during training so that we could go into the competition feeling confident," she said.
Proud to represent Wong Tai Sin
Tze-wing said it was a novel experience to compete in the Hong Kong Games.
"It was a very heartwarming feeling to be in the same team as those who you grew up with and went to the same sports centre with," she said.
Tze-him added: "When we play a game we usually represent ourselves, our school or our club. But when I saw the badge of the Wong Tai Sin district, I felt I had the responsibility to win the tournament on behalf of the district I grew up in."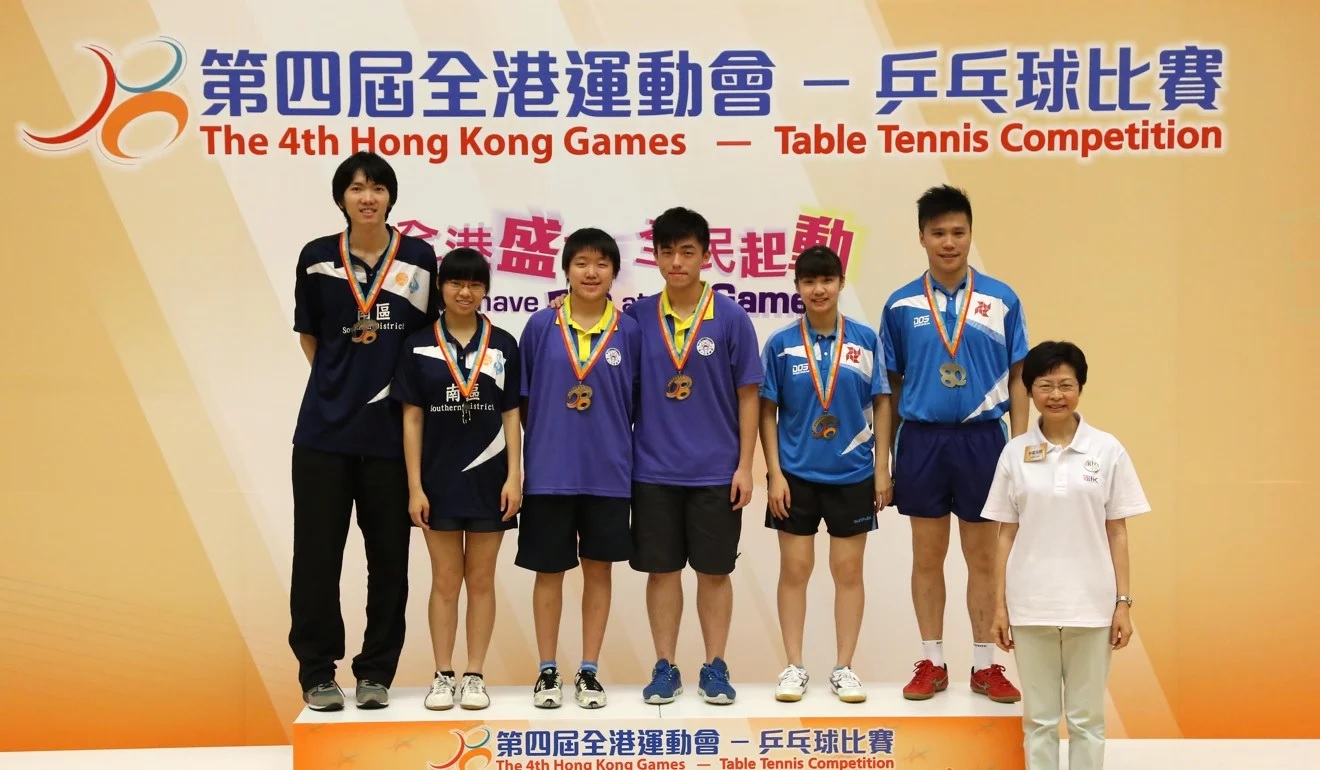 In addition to the 3rd and 4th Hong Kong Games, Tze-him also took part in the two following meets in 2015 and 2017, competing in men's doubles and men's team event. As a key member of the men's team, he had to lead the less-experienced players.
"I would teach them what strategy to use or what to do when they felt nervous during the game. I would also help decide the sequence in which the paddlers would play, which could determine the result in the men's team category," he said.
Tze-him's experience as an assistant coach during the Hong Kong Games has been very useful to his work as a table tennis trainer. "I hope I can be the coach of the Wong Tai Sin team in one of the future Hong Kong Games," he added.
Are you a sports enthusiast who is ready for a new challenge? Do you want to experience the amazing atmosphere and excitement of a Hong Kong-wide multi-sport competition? Find out more about the upcoming Hong Kong Games.
Source : SCMP, 7th Dec 2018