Drug Abuse
A string of youth drug abuse cases dominated newspaper headlines in Hong Kong since recently. These cases of youth drug scandal definitely worth our attention and awareness. Therefore, in order to convey the harmfulness of drug abuse to our students and to promote a healthy living style, the school has designed a broadcasting programme for students to learn more about the effects and affects of drug abuse.
---
Prayer led by the Principal at the Spring Gathering (2-2-09)

Dear Heavenly Father, you are the foundation of our lives. You have used your wisdom, power and love to create and plan all things ever since the beginning of the world. In this morning, we gather together to welcome the Year of Ox. Be with us, Father, and help us to make good use of the time to plan ahead.

Open our eyes so that we can see things from wider perspectives.
Open our mouths so that all take initiatives to express our opinions openly and precisely.
Open our ears so that we will listen to each other patiently and objectively.
Open our minds so that we are able to brainstorm a lot of creative ideas and make sensible judgment.
Open our hearts so that all work collaboratively in a team, and with mutual trust and understanding.
God, grant us the intelligence to identify things that need to be changed and not to be changed.
Grant us the serenity to accept the things that need to be changed but cannot be changed for the time being,
Grant us courage to meet any challenges and make necessary changes, as well as wisdom to know the differences.
Lord, be always with us to make LTFC a wonderful and happy place for us to work and for our students to learn. We ask in the name of your love and in the name of your son, Jesus Christ. Amen.
---

Talk in Life Skills in the Life-wide Learning Lessons by Rev. Lai Sing Fai, Chief Paster, Fanling Assembly of God

黎昇輝牧師到校,為中六級學生主持「四型人格剖析」,以互動形式鼓勵學生認識自我,發揮多元潛能,啟發學生思維,同時引導學員探討領袖需要的素質,強調自信心與自我正面期許的重要性、團隊協作及隊工建立的必要性。
---
Talk on Bullying in the Morning Assembly by Rev. Laurence Leung,
Assistant Chief Paster, Fanling Assembly of God
---
Christmas Celebrations for 2006, 2007 & 2008 were conducted by Christian Churches of Fanling Assembly of God, Assembly of God, Chapel of Praise and City One Baptist Church

聖誕綜合表演及聯歡暨頒獎禮
十二月二十二日學生齊集禮堂參加聖誕綜合表演,首先由基督教第一城浸信會 演奏聖誕樂曲,然後基督教神召會頌恩堂表演聖誕話劇。 其他節目包括有歌 唱及師生大合唱等。同時,學校亦頒發上學期學生在校內外體育、設計、科技 及美術獲得的獎項。其後,各班同學自行組織聖誕聯歡會及到地下操場觀賞師 生籃球賽。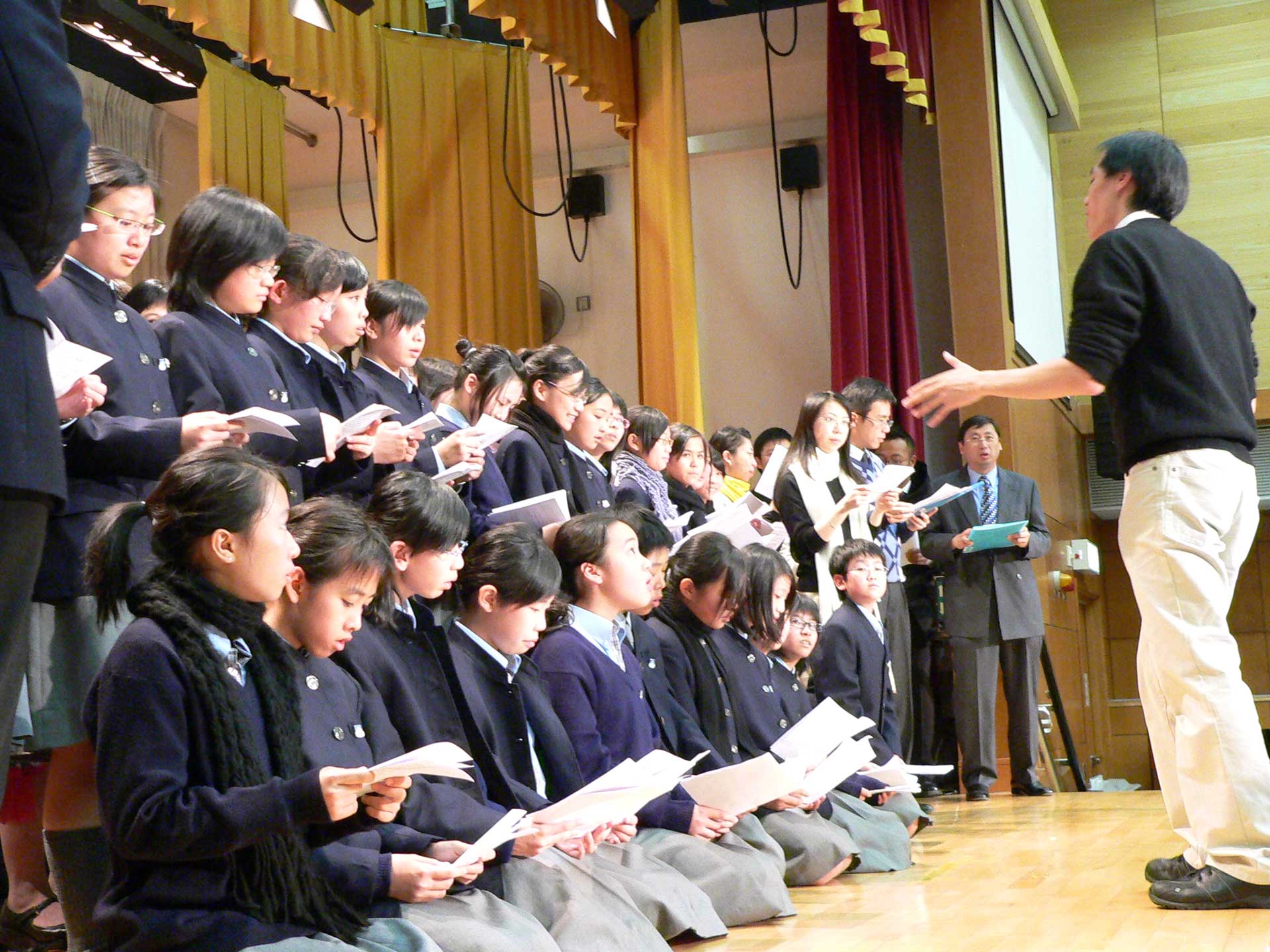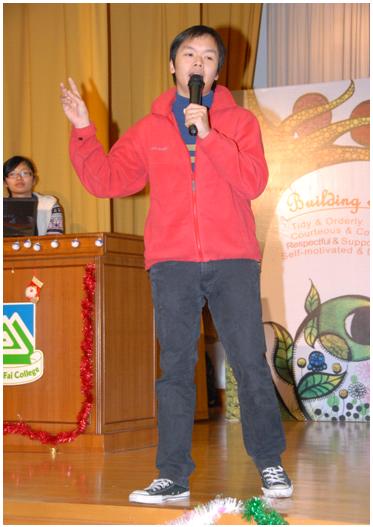 ---
生命領袖訓練計劃 基督教粉嶺神召會
Leadership Empowerment Programme by Fanling Assembly of God
林大輝中學 基督教粉嶺神召會
生命領袖訓練工作坊 Read More ...

目標
1.1.讓他們認識自我,懂得為自己的訂立具體目標、有效管理情緒
1.2.讓同學掌握聆聽及說話等溝通技巧
1.3.讓同學掌握組織、策劃及處理小組動力等技巧
2. 強化同學的溝通技巧,包括組織、策劃及解難能力等。
1. 為同學提供領袖才能培訓,透過各種歷奇及團隊活動,建立他們的自信心及領袖技巧。
2. 透過策劃長者義工服務,使他們實踐領導技巧,發揮才能。
---
New Senior Secondary S3 Form-based Pastoral Care Campus
Blank Cheque to Our S3 Students
Form-based Pastoral Care NSS Guidance Camp (2008-2009)
(To the leavers of Junior Secondary of LTFC)
OUR VISION
There is a kind of treasure that we carry with our hearts
Something symbolic as well as beautiful
There is something infinitely true and natural …
The assurance that comes after support
As confidence comes from knowledge
As life is built from interactions, experience and …
There is a BLANK CHEQUE that we bring along with us
This cheque of knowledge and compassion to spend in our future.
There is always a time when we are together to feel, work, play, re-collect, and remember
Our lessons, MI, LWL, One Life One Sport, A Service for Life, …
Our MAP, Rainbow Connection, Our FBPC NSS Guidance Camp
Our LIFE in LTFC.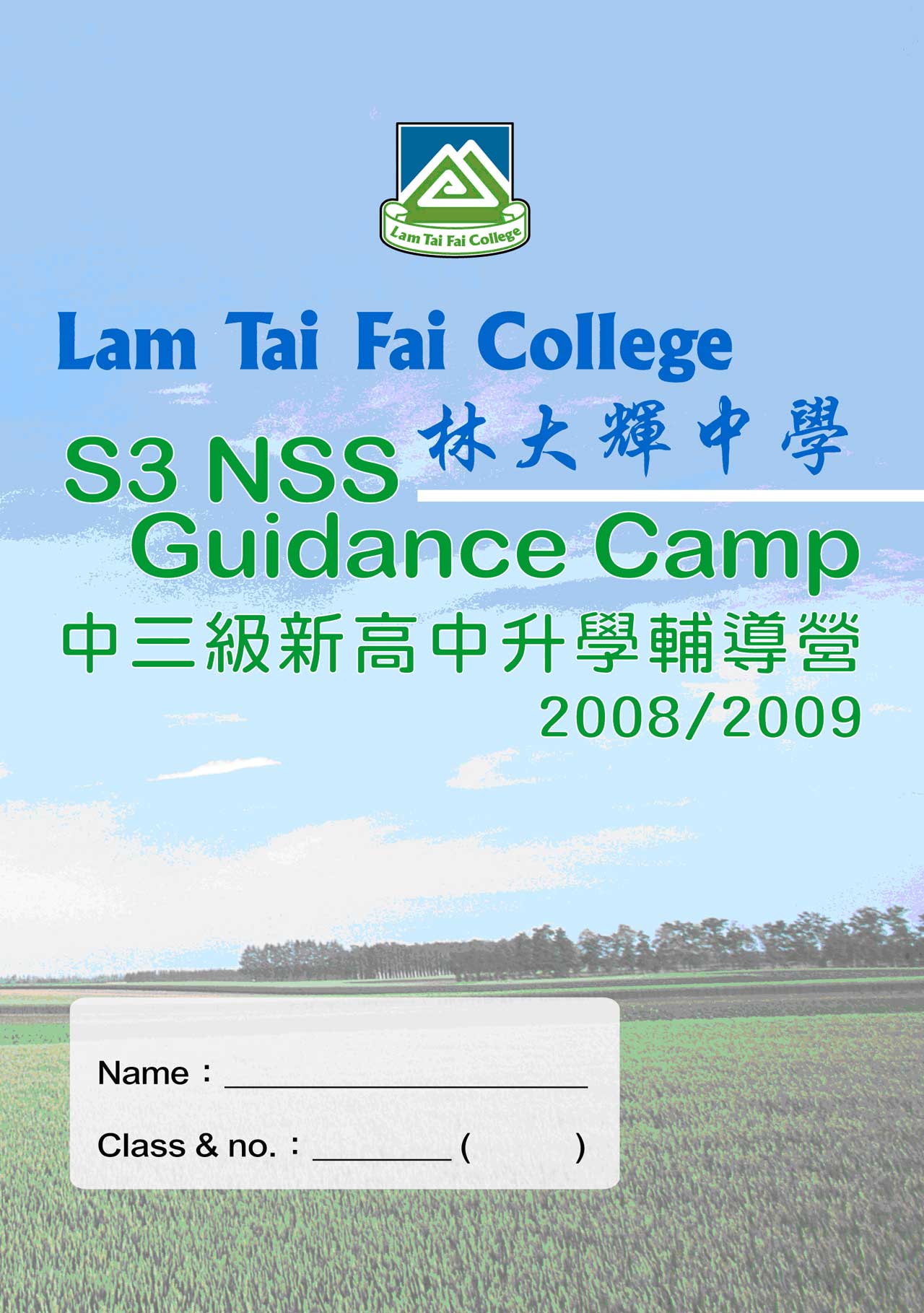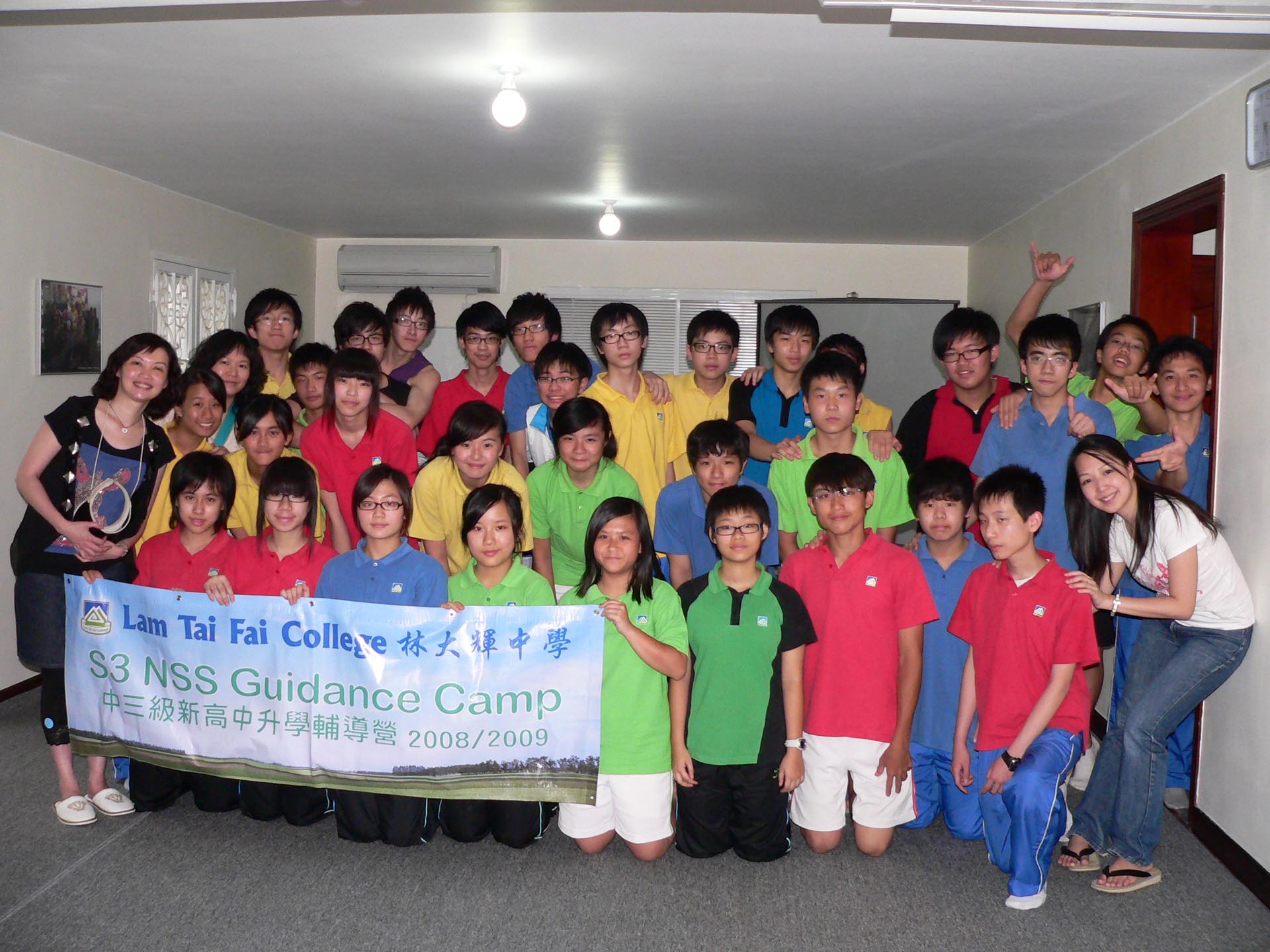 ---
Sex Education
本校推行性教育的信念
性教育並不是狹隘地局限於探討與生殖有關的生理知識,而是關乎個人認識自己,以及認識與他人的關係。教授與人類繁殖有關的生理知識之時,老師亦須協助學生建立人生的各種價值觀。在學校課程中,這廣義的性教育和家庭生活教育,在意義上應視作二而為一。
青少年時期是一個人身心急劇成長的階段,身體的改變必須與心智發展互相配合適應,才能建立良好品格和自我形象,並掌握有效的生活技巧及培養良好的待人處事態度。而讓青少年對自己身體的成長有一正確及全面的了解,及協助他們接納因身體成長所帶來的種種感覺,是邁向自信人生的第一步。因此,我們認為性教育的主要目的,是協助青少年從成長過程中認識性、重視人際間的責任,從而學會如何達致美好人生,及調整自己以適應社會規範。與此同時,性教育應強調有效的溝通技巧、解決問題技巧、抉擇技巧、拒絕技巧等。這樣,青少年就能為自己的行為負責,並根據自己的價值觀,仔細判斷,作出相符的決定。總的來說,性教育是一項著重全人發展的學與教經歷。