19 October Talk by Mr Alfred Cheung Kin Ting ---
The Importance of Putonghua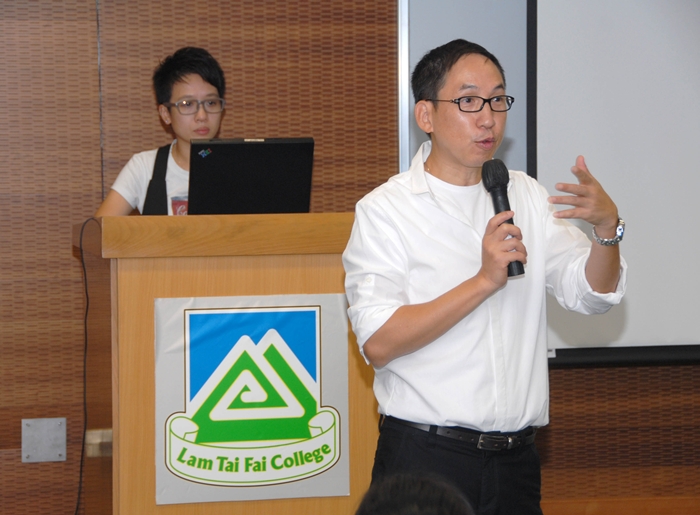 Mr Alfred Cheung Kin Ting, a renowned movie director, playwright & actor, was invited to give a talk to S5 & S6 students on the importance of languages to their future careers, especially Putonghua, Mr Cheung recalled his experience in the last 10 years when he started his movie business in China. From then onwards, he had to learn Putongua and use it fluently and competently. To sharpen our competitive edge, students have to prepare for working in China, where Putonghua is the official language. Comments from the students and teachers were positive in general --- 「The mood is good」, 「The message is clear!」, 「It's good to alert our students of the importance to sharpen their competitive edge …」. The Chinese Society would focus more on promoting the learning of Putonghua in the campus.
Following the English Day on every Thursday, every Tuesday will be Putonghua Day. The Putonghua Day hosted by the Chinese KLA & Chinese Society successfully promoted whole-school Putonghua activities. It aims at arousing students' interest in Putonghua by creating an enjoyable environment, and providing more opportunities for our students to practice Putonghua verbally. The Chinese Society (Putonghua Team) organized various activities on the Putonghua Day, including Putonghua Ambassadors' promotion, 「Voicing translation for famous lyrics」, information board & campus TV programme as well as Putonghua Carnival, etc.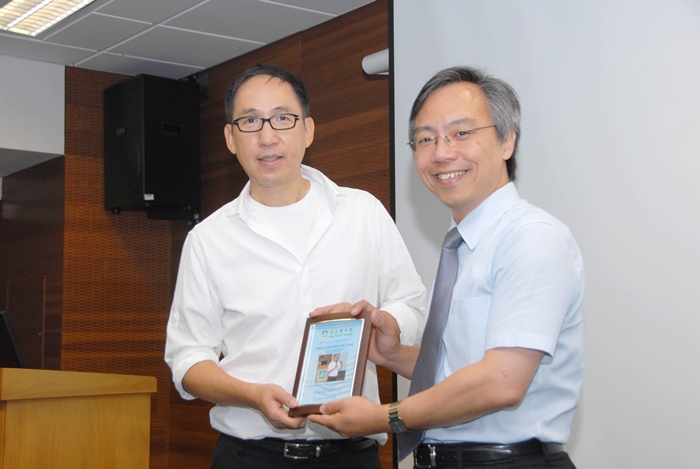 Let's link with our hearts, and go hand-in-hand, make use of all chances in learning and practicing Putonghua every day!